The old centres of Croatian towns have left hosts and travellers breathless since ancient times, some of them even listed as UNESCO World Heritage List, and some of them appear in one of the most popular world series - "The Game of Thrones". The latter has contributed to their popularization so much that thousands of tourists are rushing to Croatia for this very reason, and tour agencies offer tours that show the locations where the series was filmed.

Certainly the most popular of them is Dubrovnik, which has been "playing" the King's Landing, the capital of the Seven Kingdoms for years. While in St. Dominic Street executions were performed, the ethnographic museum served as a brothel. Still a whole series of locations from medieval Dubrovnik walls were inspiration to the series' creators as well as the Dubrovnik island of Lokrum, six hundred meters away from the mainland, and Arboretum Trsteno, 20 minutes away from the city.
The Diocletian's Palace, a first Croatian cultural monument at UNESCO's World Heritage List, also appears in this popular series, in the scenes where Daenerys Targaryen was filmed with her dragons. Apart from Split, the fortress Klis served as the location for her capital, Meereen.
The Roman City of Trogir is yet another Croatian location that UNESCO has included in its list of world heritage, which also found its place in the "Games of Thrones". With its impressive cathedral and fortress, this town served as a merchant port of Qarth, where Daenery's dragons were captured. Some of the scenes were shot in the impressive monastery of St. Dominic.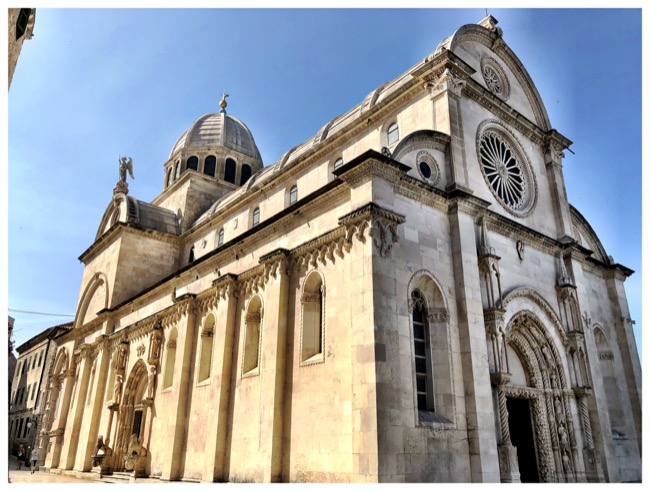 Kaštel Gomilica and the beautiful Renaissance Croatian city of Šibenik served as a set for the city of Bravoos, in which Arya Stark was sent in the fourth season. As the inhabitants of Bravoos, people of Šibenik had been skilled craftsmen and swordsmen throughout history who, together with the amazing Croatian walls, contributed to the authenticity of the series.