The camera is located on the 8th floor of the Faculty of Electrical Engineering and Computing building, at the Department of Telecommunications. It is pointed to the center of the city.The camera is on since December 17th, 1996.
Latitude: 45N49 Longitude: 15E56
The second live camera in Zagreb is set up at the Croatian Meteorological and Hydrological Service in the upper town (Grič). It shows the north view.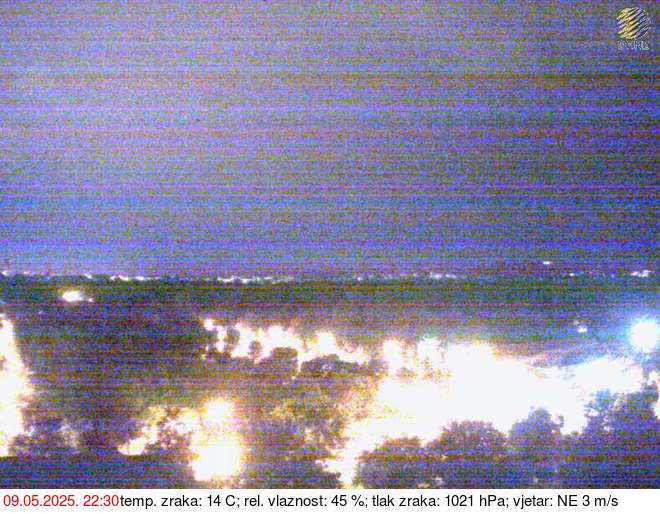 Latitude: 45N48, Longitude 15E58
Croatian Meteorological and Hydrological Service