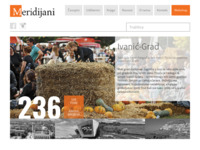 Magazine "Meridijani"
Visits: 4147
Added: 30.12.2004.
Description
"Meridijani" is leading croatian popular science magazine. People who are interested in geography, history, ecology and travel consider it to be a good reading.
Location
Location of this site was not found. If you know the address of this site, please contact the administrator.