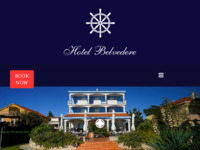 Hotel Belvdere, Sukosan
Visits: 1244
Added: 15.7.2005.
http://www.hotel-belvedere.hr/
Description
otel Belvedere, familiar hotel, perfect atmosphere during the holidays in recently open hotel. It is the place where your positive energy will come back, place for having a good time, place to feel different, nicer, calmly, healthy and refreshed. In hotel offer are nice and friendly personnel, aperitif bar, restaurant, possible free drive from the airport to here and back, etc
Location
Location of this site was not found. If you know the address of this site, please contact the administrator.