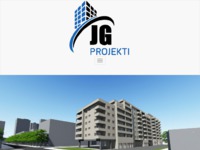 Jadran-građenje d.o.o.
Visits: 3913
Added: 13.7.2007.
http://www.jadran-gradjenje.hr
Description
Tvrtka Jadran-građenje d.o.o. u sustavu je Jadran grupe koju čine još Jadran-produkt d.o.o. i Jadran-interijeri d.o.o. Želja nam je da se profesionalnim pristupom i kvalitetom nametnemo na zahtjevnom tržištu gradnje poslovnih i stambenih objekata.
Location
Location of this site was not found. If you know the address of this site, please contact the administrator.