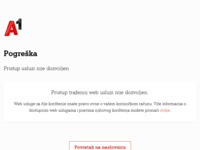 AdriaticInvest - Create your own investment portfolio!
Visits: 1579
Added: 20.7.2005.
http://web.vip.hr/adv.nenad.dr.vip/
Description
Invest in real estate property on Adriatic coast. We can find a desirable property for you, and connect you with seller or his agent. We can be your buying agent and/or provide experts services.
Location
Location of this site was not found. If you know the address of this site, please contact the administrator.