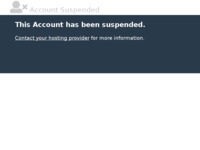 Apartments Dubrovnik - Private Accommodation
Visits: 1688
Added: 8.1.2005.
http://www.apartmentsdubrovnik.com/
Description
Private accommodation studio apartments in the center of Dubrovnik, Old Town. Apartments in recently renovated old house (more than 300 years old), now airconditioned, with TV&DVD set and kitchen.
Location
Location of this site was not found. If you know the address of this site, please contact the administrator.