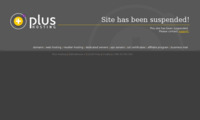 Magic time apartments - Podstrana
Visits: 989
Added: 26.5.2007.
http://www.magictime-appartments.com
Description
Relax and enjoy the trip through our magic country where reality turns into fantasy, whereas the fantasy creates an unforgettable experience.Arouse your senses, extend your arms towards the sun, let the wind play in your hair and plunge into the clear blue of the sea and the sky.You will find accomodation in one of the three suites, offering maximum comfort which will render your stay very pleasant.
Location
Location of this site was not found. If you know the address of this site, please contact the administrator.