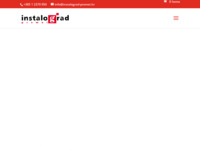 Instalograd promet d.o.o.
Visits: 1875
Added: 26.1.2010.
http://www.instalograd-promet.hr
Description
korektnošću u poslovanju naša tvrtka je izvođenje instalacija vode, kanalizacije, centralnog grijanja ,plina ,ventilacije i klimatizacije nadopunila prodajom opreme za isto.
Location
Location of this site was not found. If you know the address of this site, please contact the administrator.