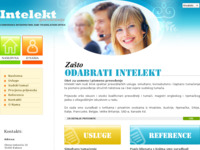 Intellect translation
Visits: 494
Added: 14.6.2010.
http://www.intelekt-prevodjenje.hr
Description
INTELEKT Conference Interpreting and Translation Office. INTELEKT is a respected company providing professional simultaneous and consecutive interpreting services and translation of technical texts, websites, brochures, books, registration materials, information packets and more. We are pleased to provide certified translations on request as well.
Location
Location of this site was not found. If you know the address of this site, please contact the administrator.