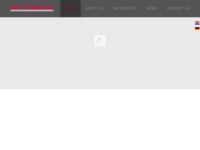 IMR Hamburg Croatia d.o.o.
Visits: 784
Added: 11.7.2012.
Description
IMR HAMBURG d.o.o. je tvrtka u privatnom vlasništvu, osnovana je 22.03.2012. godine. Registrirana za izvođenje zavarivačkih radova, montaže energetskih postrojenja, svih vrsta čeličnih konstrukcija i cjevovoda.
Location
Location of this site was not found. If you know the address of this site, please contact the administrator.