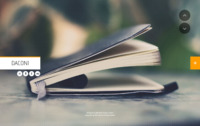 Knjigovodstveni servis Daconi
Visits: 724
Added: 6.9.2012.
http://www.knjigovodstvo-daconi.hr
Description
Zašto baš mi ? Da se predstavimo...Mi obračunavamo poreze i dobro to radimo!! Dobro odrađen posao temelji se na kvalitetnoj suradnji s korisnicima naših usluga, što se postiže dobrim komunikacijskim protokolom, uvažavanjem mišljena i potreba stranke. Držimo do vlastitiog usavršavanja,kako bi postigli sklad sa zakonskim propisima, što nam omogučuje kvalitetno poslovanje i pozitivne financijske rezultate za stranku.
Location
Location of this site was not found. If you know the address of this site, please contact the administrator.