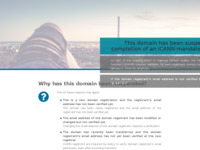 Knjigovodstveni servis Mikić d.o.o.
Visits: 982
Added: 14.1.2013.
Description
Knjigovodstveni servis Mikic d.o.o. za savjetovanje u vezi s poslovanjem i upravljanjem, radi po principu kodeksa etike za profesionalne knjigovode i clan je Udruge racunovoda i financijskih djelatnika grada Zagreba te Udruge Hrvatski racunovoda.
Location
Location of this site was not found. If you know the address of this site, please contact the administrator.