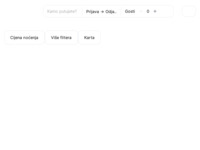 Apartmani Sokolic - Novi Vinodolski
Visits: 521
Added: 12.3.2013.
http://www.apartmani-sokolic.hr
Description
Dobrodošli na web stranice apartman i soba Sokolic koji se nalaze u turističkom gradu Novom Vinodolskom, nedaleko mora i samoga centra grada. Nudimo Vam smještaj po pristupačnim cijenama u prekrasnom mjestu za Vaš odmor. Uživat ćete u bistrom moru, doživjeti nezaboravne trenutke uz predivnu obalu razigranu prirodnim šljunkovitim plažama i kamenitim uvalama. Nadamo se da ćete se odlučiti za odmor u našim apartmanima koji su Vam na raspolaganju kroz cijelu godinu.
Location
Location of this site was not found. If you know the address of this site, please contact the administrator.