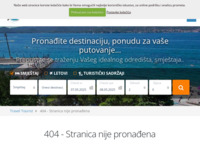 Welness and thermal center in Croatia
Visits: 753
Added: 29.4.2013.
http://www.travel-tourist.com/termehrvatska.htm
Description
The major part of the thermal centres in Croatia is situated on the north part of the country, in Zagorje and in the area of Panonian valley. In the Zagorje the most known thermal centres are near the town of Varazdin, Stubica, Krapina and Tuhelj. In Slavonia, part of the Panonian valley, there are centres near Daruvar, Lipik, Topusko, Valpovo.
Location
Location of this site was not found. If you know the address of this site, please contact the administrator.