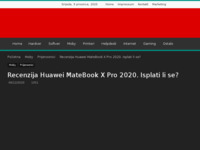 Teška lingvistika
Visits: 1530
Added: 3.6.2013.
http://www.teskalingvistika.com
Description
Hard Linguistics covers linguistics, firstly the ones related to the Croatian language. The website features original articles, linguistic maps and similar content such as linguistic conference announcements.
Location
Location of this site was not found. If you know the address of this site, please contact the administrator.