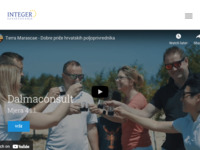 Integer savjetovanje
Visits: 541
Added: 11.11.2013.
http://www.integer-savjetovanje.hr
Description
Cjelovito i potpuno savjetovanje u vezi EU fondova. Specijalizirani smo za projekte EAFRD kroz koje vas vodimo i pripremamo dokumentaciju kako biste bili sigurni u povrat sredstava
Location
Location of this site was not found. If you know the address of this site, please contact the administrator.