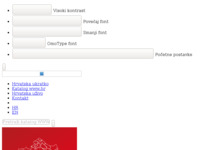 Apartments Buila - Icici
Visits: 410
Added: 2.2.2015.
http://www.apartmani-buila.hr/
Description
"Apartments Buila" in Ičići are situated on the famous Opatija Riviera. They are located in a very quiet area protected from traffic noise, with a beautiful view of the Bay of Kvarner. In front of the apartment there are a spacious parking area roofed over by vine, a terrace with a more than a century old cistern and nicely tended garden. Behind the apartment there are three grill terraces roofed over by kiwi trees.
Location
Location of this site was not found. If you know the address of this site, please contact the administrator.