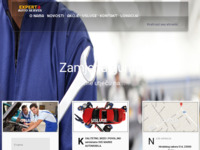 Experta car service Zadar
Visits: 583
Added: 10.8.2015.
http://www.experta-autoservis.hr/
Description
Car Service Experta exists and works in Zadar since 2004. In this period, we have achieved a reputation for quality and reliable car service, trying to every customer was satisfied with our service, quality, and cost of services offered.
Location
Location of this site was not found. If you know the address of this site, please contact the administrator.