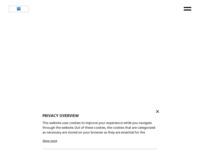 Fabrica Graphica - Original Graphics & Design
Visits: 429
Added: 10.8.2015.
http://www.fabrica-graphica.hr
Description
Fabrica Graphica offers design and print of original graphics on canvas and paper. All the visuals are original authors work arising from the desire, but also the need for a little bit different, more original and "outside the box" views of today's standards, "beautiful" and mass-produced "style"...
Location
Location of this site was not found. If you know the address of this site, please contact the administrator.