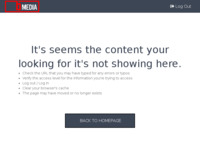 bMedia
Visits: 724
Added: 20.8.2015.
http://www.bMediaGroup.net/hrvatska.html
Description
bMedia is a Google Partner digital agency. We manage your online advertising campaigns in Google, Bing, and Facebook. Our team of digital professionals will create, optimize, and analyze your campaign to drive clicks to your website, blog, or app from customers already looking for products & solutions like yours!
Location
Location of this site was not found. If you know the address of this site, please contact the administrator.