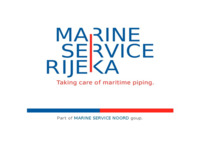 Marine Service Rijeka
Visits: 594
Added: 20.8.2015.
http://marine-service-rijeka.hr
Description
Taking Care Of Maritime Piping Mission: Marine Service Rijeka is a specialist that provides its clients with the complete chain of design, pre-production, assembly, commissioning and servicing of marine piping installations.
Location
Location of this site was not found. If you know the address of this site, please contact the administrator.