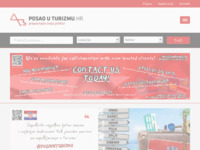 Job in Tourism - Identify your chance!
Visits: 861
Added: 2.5.2016.
Description
If you are looking for a job, register with Job in tourism and find ads for the best seasonal jobs in Croatia.
Location
Location of this site was not found. If you know the address of this site, please contact the administrator.