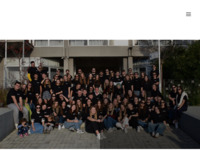 The Economics Clinic
Visits: 572
Added: 7.3.2019.
http://www.ekonomska-klinika.hr
Description
The Economics Clinic is a non-profit organization of students at the Faculty of Economics and Business in Zagreb, which provides free citizens consultancy services. We offer free consulting services for citizens and entrepreneurs. Contact us!
Location
Location of this site was not found. If you know the address of this site, please contact the administrator.