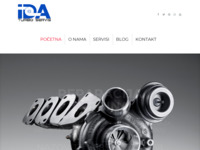 Turbocharger service
Visits: 161
Added: 2.3.2020.
https://www.reparacijaturbine.hr
Description
Service and repair of all types of turbines with warranty. Years of experience and certified service technicians. The large stock of repaired turbines and spare parts enable us to service the turbines quickly and efficiently.
Location
Location of this site was not found. If you know the address of this site, please contact the administrator.