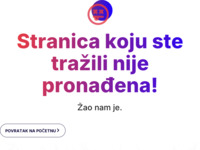 Aestus financial advisory
Visits: 112
Added: 11.11.2020.
http://aestus.hr/financijsko-savjetovanje-knjigovodstvo/
Description
Aestus financial advisory provides personalized approach to each of it's clients. We are constantly finding new ways for upgrading your business. Your goal becomes our priority.
Location
Location of this site was not found. If you know the address of this site, please contact the administrator.