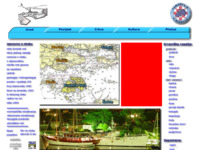 Island Drvenik Veli
Visits: 4569
Added: 2.5.2001.
http://free-st.htnet.hr/Grabule
Description
Stranice o otoku Drvenik Veli kod Trogira, mjestima na otoku (Grabule). Kratka povijest otoka te slike svih značajnih povijesnih građevina na otoku (Crkva Sv. Juraja 1500-2001, Crkva Sv Nikole i drugo) kao i vjerskih tradicionalnih svečanosti, slike o životu na otoku.
Location
Location of this site was not found. If you know the address of this site, please contact the administrator.