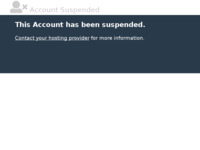 Web site Segrad Ltd.
Visits: 1719
Added: 5.4.2006.
Description
We are a company dealing with building construction and civil engineering, and with the wholesale and retail sale of construction and plumbing material. We sell only attested and high quality goods, and represent renown manufacturers of building material such as "Velux", "Tondach", "Bramac", "Schiedel". As a result, during all these years we have acquired a great deal of experience and have gained the trust of our investors.
Location
Location of this site was not found. If you know the address of this site, please contact the administrator.