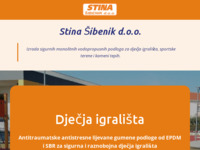 Proizvodnja, izgradnja i postavljanje.
Visits: 1281
Added: 19.11.2007.
Description
Nasi strucni i osposobljeni inzenjeri gradevine, prometa, i grafike, mobilna logistika, mehanizacija i strojevi, jamce trazenu kvalitetu i rokove izvodenja radova.
Location
Location of this site was not found. If you know the address of this site, please contact the administrator.