Josip Jelačić is a Croatian national hero who is remembered by the Croatian people for abolishing the serfdom, declared the first elections for the Croatian Parliament and winning numerous military victories deserving his statue in the central part of the main Croatian square in the capital Zagreb.
He was born in the old Croatian noble family Jelačić in 1801 and was educated in Vienna in prestigious administrative and military school for nobility. After the end of schooling, he began a striking career break, serving throughout Europe as a military officer. The superiors praised his diligence, skill, fairness, excellent swordsmanship and riding skills, as well as the knowledge of foreign languages.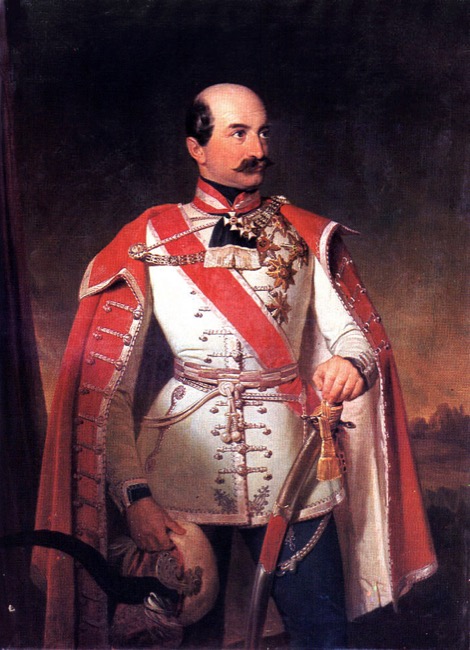 King Ferdinand I of Austria appointed him to be Ban of Croatia on June 5, 1848 in Zagreb. During his Ban duties, the Croatian Parliament - an institution that represents the manifestation of the autonomy of the Croatian people - was the first time called a civic and not a class body. The people's sympathies were acquired by issuing a proclamation ordering the abolition of serfdom.
Austria celebrated him as a saviour of the Hungarian Revolution and the Viennese uprising. Croatian history remembers him as a great fighter against Hungarisation: apart from the battles he was battling against Hungary, he had advocated for preservation of Croatian language, culture and customs, often singing Croatian reveilles and writing about his homeland. Ban Josip Jelačić died in Zagreb on May 19 1859, after long and severe illness.