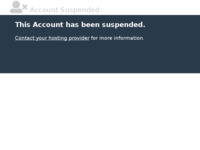 RRiF Visoka škola za financijski menadžment
Visits: 2328
Added: 11.5.2007.
http://www.visoka-skola-rrif.hr/
Description
RRiF College for Financial Management is part of RRiF group whose activities are closely related to accounting, auditing and professional study of financies. RRiF College program is based on the principles of the Bologna process. The program brings together contemporary theoretical knowledge in the field of economics with their application in economic practice.
Location
Location of this site was not found. If you know the address of this site, please contact the administrator.