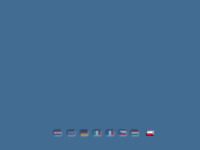 Apartments Bonaca, Klek
Visits: 2088
Added: 25.10.2004.
http://www.apartmani-bonaca.hr/
Description
Apartments Bonaca are situated it the center of little Adriatic sea town Klek, in splendid cove by the road between Split and Dubrovnik. This history landen area used to belong to the famous republic of Dubrovnik. Nowadays, it has some 80 inhabitants who live off fruit, vegetables, olive growing, as well as fishing and tourism. Apartments Bonaca are composed of 27 modernly decorated apartments of (2+2), 43 m2 with separated entrances.
Location
Location of this site was not found. If you know the address of this site, please contact the administrator.