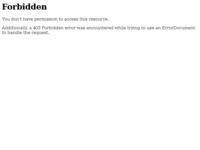 Svijet osiguranja
Visits: 2353
Added: 26.3.2007.
http://www.svijetosiguranja.hr
Description
Svijet osiguranja (The World of Insurance) is the first and presently the only expert and popular, market-oriented, independent magazine for law, economics and practice in insurance and reinsurance; this is the reason why it co-operates on equal terms with all insurance companies in Croatia and the region.
Location
Location of this site was not found. If you know the address of this site, please contact the administrator.