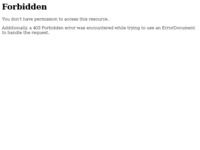 Nova Forma d.o.o. - Fabrication of illuminated signs
Visits: 2570
Added: 29.6.2000.
http://www.nova-forma.htnet.hr/
Description
We specialize in fabrication of all sorts of illuminated signs, neon signs, channel letters, illuminated pylons and boxes, etc. We also perform installation and maintenance of them.
Location
Location of this site was not found. If you know the address of this site, please contact the administrator.