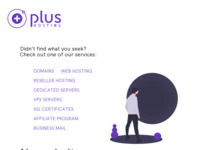 HMS International
Visits: 1969
Added: 1.12.2010.
http://www.hmsinternational.eu/
Description
Consulting services for the hotel, restaurant and real estate industries (Power of 3); from innovative conceptualization to precise execution, and from quality management to high performance. We represent a competitive advantage and an added value to; investors, developers, operators and owners of large or small enterprises. Our focus is to offer boutique integral consulting solutions, through personalized service and care for details.
Location
Location of this site was not found. If you know the address of this site, please contact the administrator.