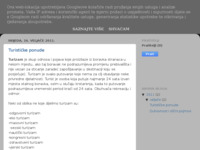 Duhovnost i ostali smjerovi
Visits: 337
Added: 1.3.2011.
http://duhovnostislicnipojmovi.blogspot.com
Description
The aim of this site is to promote tourism and the (human) values in a way that is best and most acceptable for both the demand and offer.
Location
Location of this site was not found. If you know the address of this site, please contact the administrator.