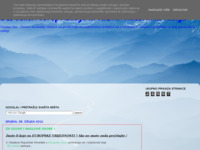 What makes Europeanisation Croatian-school work
Visits: 984
Added: 7.3.2012.
http://maturalnaradnja.blogspot.com
Description
Croatia has long been a major part of Europe, traditionally and historically an integral part of European territory. In June of 2013 years Croatia will officially become the 28th member of the European Union and will become a Croatian language and official language of the European Union
Location
Location of this site was not found. If you know the address of this site, please contact the administrator.