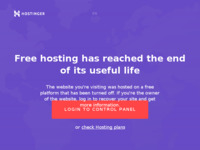 Boat Service - Hvar
Visits: 451
Added: 10.4.2014.
http://www.boatservicehvar.com.hr
Description
Repair of marine engines and vambrodskih, we offer a complete service and maintenance of ships and specialized repair aim to provide you full comfort, a sense of security and joy in every moment at sea.
Location
Location of this site was not found. If you know the address of this site, please contact the administrator.