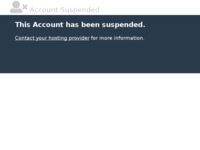 Controlling Kognosko Ltd.
Visits: 881
Added: 10.2.2015.
Description
Enterprise Controlling Kognosko Ltd. specialized in: - Introduction of a system of controlling or improving existing controlling functions, - Creating a system of business reporting and planning and, if necessary, implementing BI solutions - Training in controlling designed for managers and controllers (IFRS for controllers and managers, licensed Controlling Academy Controller Akademie Munich), Controlling school Kognosko, English for controllers - publishing controlling books. Mission of the Company Controlling Kognosko Ltd. collection is kontrolerskih knowledge and best practices in Europe and America, and their implementation in companies with the aim of continual involvement in controlling the whole economy - both in private and in the public sector.
Location
Location of this site was not found. If you know the address of this site, please contact the administrator.