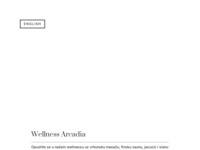 Arcadia wellness park
Visits: 1114
Added: 24.2.2015.
http://www.arcadia-wellnesspark.hr
Description
Arcadia Wellness Park is a unique tourist opportunity which combines different wellness services and creative, recreational and educational activities. The park is located in a hilly part of Međimurje, approximately ten kilometers from Čakovec, inside the natural monument Bedekovićeve grabe - the habitat of the endangered and protected Large Blue butterfly, and consists of a wellness facility, a separate 4-star apartment accommodation and a surrounding horticultural garden. The wider area is covered by forests and meadows with beautiful walking paths meandering through the landscape.
Location
Location of this site was not found. If you know the address of this site, please contact the administrator.