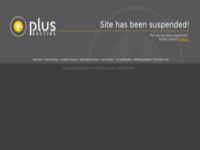 Focus - video & photo production
Visits: 378
Added: 7.9.2015.
http://www.focus-production.hr
Description
Having learned from years of experience working in television, we have decided to transform their creativity into its own production. - Our team consists of young, promising and creative people to your every wish into reality. - We use professional and modern equipment, which includes aerial photography. - Behind us are many projects of sports, culture and different events such as weddings, baptisms, birthdays, confirmations, throughout our beautiful country.
Location
Location of this site was not found. If you know the address of this site, please contact the administrator.