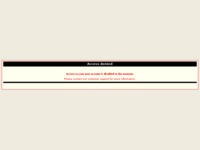 MEDITERAN KAMP - Rental of mobile homes in Croatia
Visits: 666
Added: 23.3.2016.
http://www.mediteran-kamp.hr/mobilne-kucice-hrvatska.html
Description
Rental of mobile homes in Croatia. Feel the comfort of your own home and stay in mobile homes which offer a panoramic view of the Adriatic Sea!
Location
Location of this site was not found. If you know the address of this site, please contact the administrator.