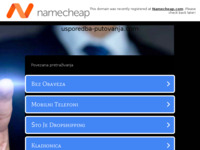 Trip comparison
Visits: 93
Added: 11.11.2019.
http://www.usporedba-putovanja.com
Description
Travel Comparison allows you to compare the travel deals of many travel agencies. Compare the prices of your next trip and save up to 70% on your money.
Location
Location of this site was not found. If you know the address of this site, please contact the administrator.