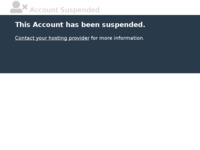 Lav Protection Dubrovnik
Visits: 63
Added: 2.3.2020.
http://www.lavzastitadubrovnik.hr
Description
Lav Protection is a reputable company operating in the Republic of Croatia since 2002, and mostly in the Dubrovnik-Neretva County. She specializes in the following activities: Direct protection of persons (bodyguard services) Physical protection of persons and property Technical protection of persons and property Business and Corporate Security Property management and maintenance Real estate for rent Transportation and protection of VIPs and their families Assistance and support in debt collection Supervision and counter-surveillance of persons Business Corporate Intelligence Services Search for missing persons The search for stolen property Help and support in protecting intellectual property Helping and supporting companies in proving false sick leave
Location
Location of this site was not found. If you know the address of this site, please contact the administrator.