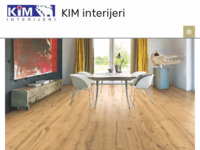 KIM interijeri d.o.o.
Visits: 70
Added: 23.2.2023.
Description
Supply, installation, sanding and varnishing of all types of parquet and installation of all dry-mount floors such as laminate, textile underlay, PVC .... Your master for floor coverings
Location
Location of this site was not found. If you know the address of this site, please contact the administrator.